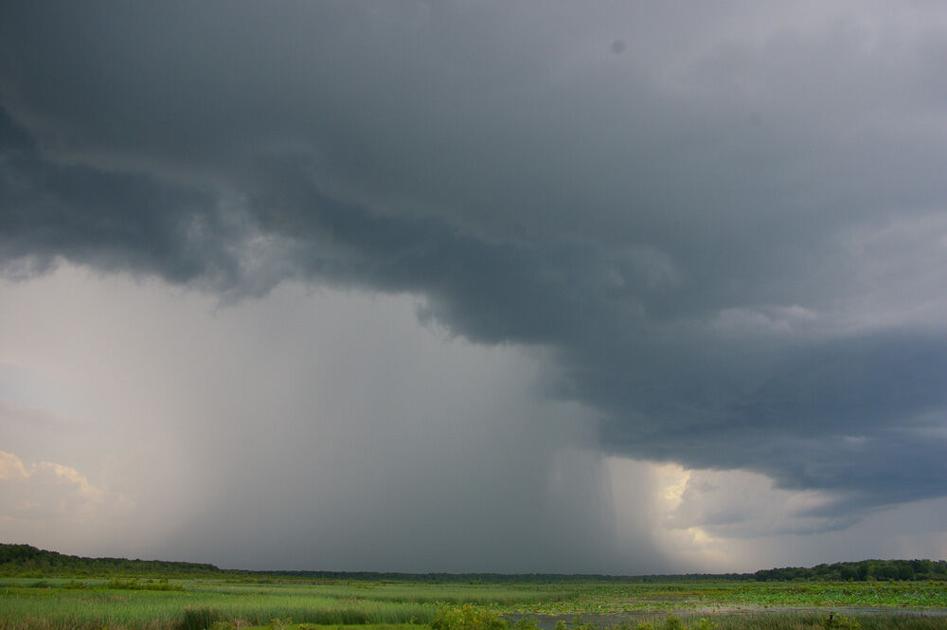 Weather Geeks Wanted | New
[ad_1]
On Twitter he is known as Cowboy Dave.
His description of himself: "I spend too much time looking at the clouds."
Dave Barrell (his real-life nickname) is one of the thousands of "storm watchers" the National Weather Service relies on to provide "ground truth" about dangerous weather conditions.
You might wonder why the NWS even needs such people. The answer is, all of those high-tech instruments (and fancy phraseology, like AccuWeather) aren't enough.
"We have satellites that see things at a resolution barely imagined 10 to 15 years ago," said Norv Larson, meteorologist in the National Weather Service's Grand Junction office, "and Doppler radar technology that can tell us where the strongest thunderstorm cells are found. "
Grand Junction's National Weather Service is based near the city's airport, and "airport observation equipment" has seen "a big leap forward," Larson said. Instrumentation measures "temperatures, dew points, wind speed, and sky conditions 24 hours a day, but these instruments are dumb when it comes to telling me if there's hail, or how much. We wouldn't know if it was pea-sized hail or softball-sized hail.
The meteorological service relies on thunderstorm observers to report such phenomena. "We have a pretty good network of sensors, but the sensors can't really tell us how many hail or snow falls on it. And that's what really impacts people.
There's another reason storm watchers are needed: "a lot of our sensors are at airports," Larson added, "but there are communities all over the Western Slope that can be black holes. of data. "
Yet precipitation rates are essential in helping meteorologists predict dangerous western weather conditions.
"Heavy rains can come so quickly. On steep terrain and remote areas you can experience very rapid flooding, "Larson said. "There are places in western Utah where you can be blown downstream and it won't even rain" – that's how fast (and how far) a gushing torrent can be washed away by a storm sudden.
The National Weather Service offers annual weather education courses for those who want to learn more about storms and report dangerous conditions, to help their communities stay safe. In-person classes were (unsurprisingly) canceled last year and are taking place online again this season. But for the first time, the weather service is offering sessions specially designed for Western Slope residents. The courses are free and, because they are held online, can be taken from anywhere.
The first class, which "targets" residents along I-70 and the central mountain corridor, takes place this Saturday, July 10 from 1 pm to 3 pm. The next course, August 3 from 10 a.m. to 12 p.m., is for residents of the "Valleys and Mountains of Southwest Colorado" and Southeast Utah (the NWS office in Grand Junction covers parts Utah as well as Colorado).
A class on Saturday August 21 focuses on northwest Colorado and northeast Utah; a class of thunderstorm watchers on September 3 focuses on those residing in US corridor 50 between Grand Junction and Gunnison; and the last class of the summer season, September 18, is open to everyone.
To register, visit the National Weather Service website and click on "Virtual Observer Training Classes Announced July-September".
The sessions not only teach weather enthusiasts to spot threatening weather conditions (and cloud formations), but also to accurately measure snow – for forecasting purposes, the weather service looks at new snow accumulations, as opposed to the amount already on the ground from previous storms. The classes "are completely voluntary and designed for enthusiasts who want to give back to their community," Larson said. "Their help allows us to do our job a little better. "
[ad_2]