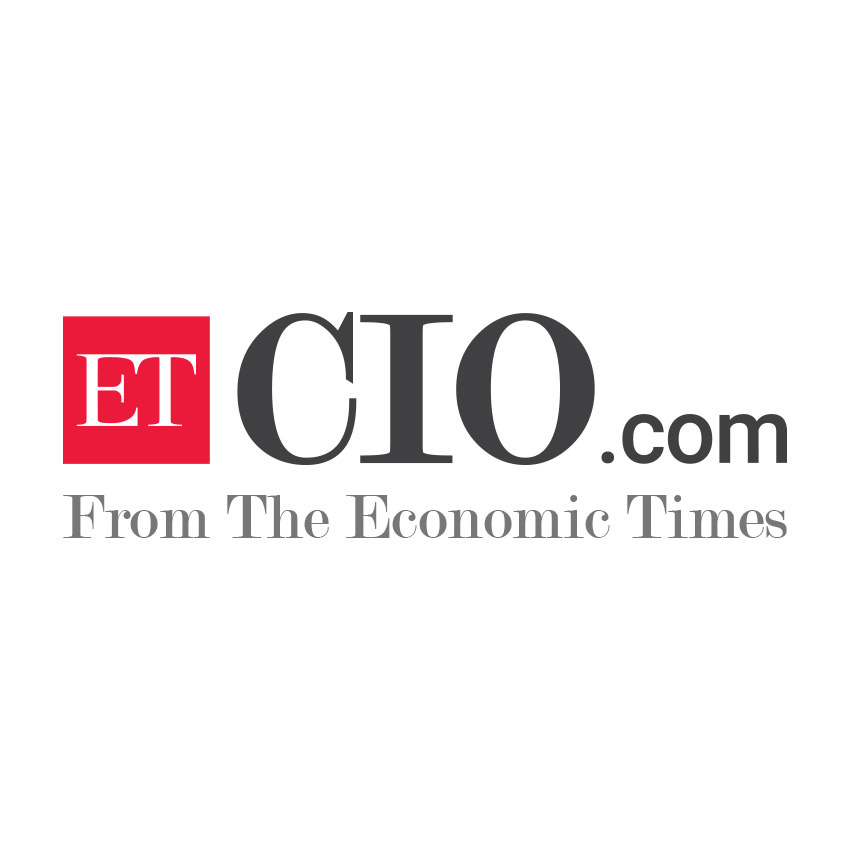 The company of the future ?, IT News, ET CIO
By Rajat Sharma
The recent current situation has taught global business leaders lessons in management strategy that no Ivy League school could impart. The lessons have come in the form of the global pandemic, from customers, clients, employees and communities; all conferring a different subject. It has completely changed the way we learn, work, do business, deliver services and products, and measure experience.
Before we get into the principles of business success in the post-Covid world, let's take a look at the evolution over the past 3 decades driven by technological advancements:
Internet Economy (The rise of Dotcom, Year 2000 programs and e-commerce)
The companies focused on transforming a single business with 3 clearly defined goals – Improve quality, launch new products and reduce costs. The mantra was "Better, faster, cheaper"
People, processes and technology were the main catalysts for these goals in one form or another. People lead and enable the redesign of the organization, processes become leaner and optimized contributing to Kaizen (continuous improvement) and technology bringing a competitive advantage through the advent of www (world wide web), commerce electronics, thin clients (core computing) and grease pipes (broadband).
Digital economy (The rise of social, mobile, analytics and the cloud)
The company focused on digital transformation by improving 3 key objectives: improving the multi-channel experience, high-speed product engineering and an innovative consumption-based model (XaaS).
Mantra has become "Experience, speed and innovation"
Technology, digitization (including integration) and business modeling became the focus of this era. Here are some of the facets of successful organizations:
Adopt new technologies and the First mover advantage
Early adoption of the cloud
Convergence of applications and infra operations and Agile & DevOps implementation for IT
Democratization of decisions based on data and analysis
Transform the digital experience at various touchpoints
Now let's come to the world of Covid and Post Covid evolutionEconomy Covid and Post Covid (4th industrial revolution & The increasing rate of change and adaptability)
The VUCA world (Volatile, Uncertain, Complex and Ambiguous) has created the need for transformation beyond technological units. Entire organizations need to be more composable, agile, responsive and adaptive than ever.
As we move towards the post-Covid hybrid world, the larger charter of organizations must shift from just focusing on 'speed' to implementing technology to bring 'velocity' to all of the world. company to navigate in the right direction through:
The continued sustainability of technology and architecture:
The rate at which startups and tech powerhouses are creating new software is matched only by the rate at which technology foresight is being created. There is an urgent need not only to monitor these advances, but also to analyze how they can be beneficial for the interests of the organization and linked to the strategy of the company. There is a balance that must be maintained between using the latest architectural standards and meeting the standards.
If an establishment is content to keep up to date with technology and does not leverage the best and latest tools, functions and technologies, a competing company could take over.
Cloud industrialization:
Organizations have a long history of leveraging the cloud for some or other types of workloads, primarily for IaaS (Infrastructure as a Service), also in silos, segments, and ad hoc. There is an immediate need for large-scale cloud industrialization, from assessment to migration and operations. Organizations will evolve to Cloud First and Cloud Native Businesses by leveraging cloud utilities, from basic infrastructure to artificial intelligence and scalable technologies such as quantum computing. Businesses will become a self-service marketplace for consuming apps, APIs (Application Programmable Interface), and microservices for employees, customers, and vendors.
Democratization of IT process engineering:
From a world of siled and individual IT processes within applications, infrastructure, data and security to integrated Agile DevSecOps @Scale, we are moving towards a world of democratizing IT process engineering. IT process engineering will become an enterprise-wide phenomenon and will be followed beyond the IT organization. We've seen this with companies like ServiceNow that have made the leap from managing IT services to managing enterprise services in areas ranging from HR to M&A. With digital technology becoming ubiquitous, IT processes are democratizing.
Resilience through intelligence:
Reliable data models will be the precursors of decision making. Traditional methods of business and operational analysis will evolve into artificial intelligence-based decision making, combining data science and machine learning. Foresight through intelligence will lead to stronger and more resilient businesses.
Unify the human experience (desirability) and digital twins:
Due to the high degree of isolation in a virtual environment, the creation of a digital presence and contextualized experience was inevitable. The next frontier is to integrate the virtual and physical world not only to provide a cohesive human experience, but to envision and integrate human desirability through AI. As we move forward in a hybrid world, the unified experience embedded with desirability will become a key differentiator for business success.
The agile hybrid world of tomorrow
These levers must be applied in harmony via a "common base POD" within the transformation of the business o to create a business at high speed, where it is easy to create, deploy, manage, secure and consume products and services in a hybrid world.
The focus will be on agility, high speed, adaptability and innovation in the hybrid world. The integration will lead the way by leveraging siled teams, processes and technologies as lego blocks reused through the Common Core POD. Organizations that align with these strategies will open up new growth paths, leaving behind steadfast and unyielding competitors in a hybrid world.
The author is SVP and Global Markets Head, Advanced Engineering Services and Data Engineering & Analytics, Zensar Technologies