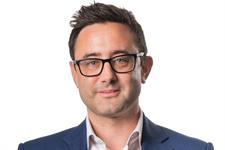 I love a reshuffle and as a public affairs professional should you too
If you ask most public affairs consultants what they think of redesigns, you will undoubtedly get a torrent of horror stories.
Perhaps around the time the client's global senior executives flew out for long-planned ministerial meetings, which were then canceled at the last minute; high-profile industry summits, which had been brewing for months, suddenly found themselves without a government speaker; the nearly approved ministerial decision sent back to the drawing board by a new minister with a different set of priorities.
We all have these stories.
However, for most public affairs consultants, the thrill of indulging their inner political geek overcomes any worries of these uplifting tales. In most cases, we all know this happens, with many rumors of potentially seismic changes. You can try to predict and anticipate what's going to happen, but there are almost always surprises, and this latest shuffle is no different in that regard.
Ultimately, when the time comes, everyone is on the bridge as each client needs to be simultaneously updated and advised on how their specific set of interests are affected – for good or bad – and what is the best course of action to ensure that it emerges with a strengthened position and a rapid capitalization project.
Personally, I like a reshuffle.
Reshuffles are when the strength of a client's case is put to the test. This is an opportunity to demonstrate why a strategic public affairs and communications program is more than the strength of a relationship with a minister or special advisor.
They are an opportunity to demonstrate why it is so important to build a wide range of advocates for your client's cause, whether they are government officials, influencers, parliamentarians and willing industry experts. to speak publicly and privately, so that when the new minister seeks advice, the client's case gets the hearing it deserves.
The reshuffles also provide an opportunity to revisit campaign messages, checking them in light of what the reshuffle revealed about the Prime Minister's thinking and political and legislative priorities for the rest of Parliament.
All political developments and changes present both opportunities and challenges, not only in terms of personnel but in terms of policy and regulatory guidance. It is our duty to recognize and respond to these changes and to help guide our clients through them, ensuring that their business and reputation interests are protected and enhanced.
Marc Woolfson is Partner and Head of Public Affairs at WA Communications
---
Click here to subscribe to the new FREE public affairs newsletter and receive public affairs news, articles and commentary delivered straight to your inbox.
Be sure to register on the site to access more than one story per month.
To submit a news, comment, case study or analysis idea for the public affairs newsletter, email [email protected]