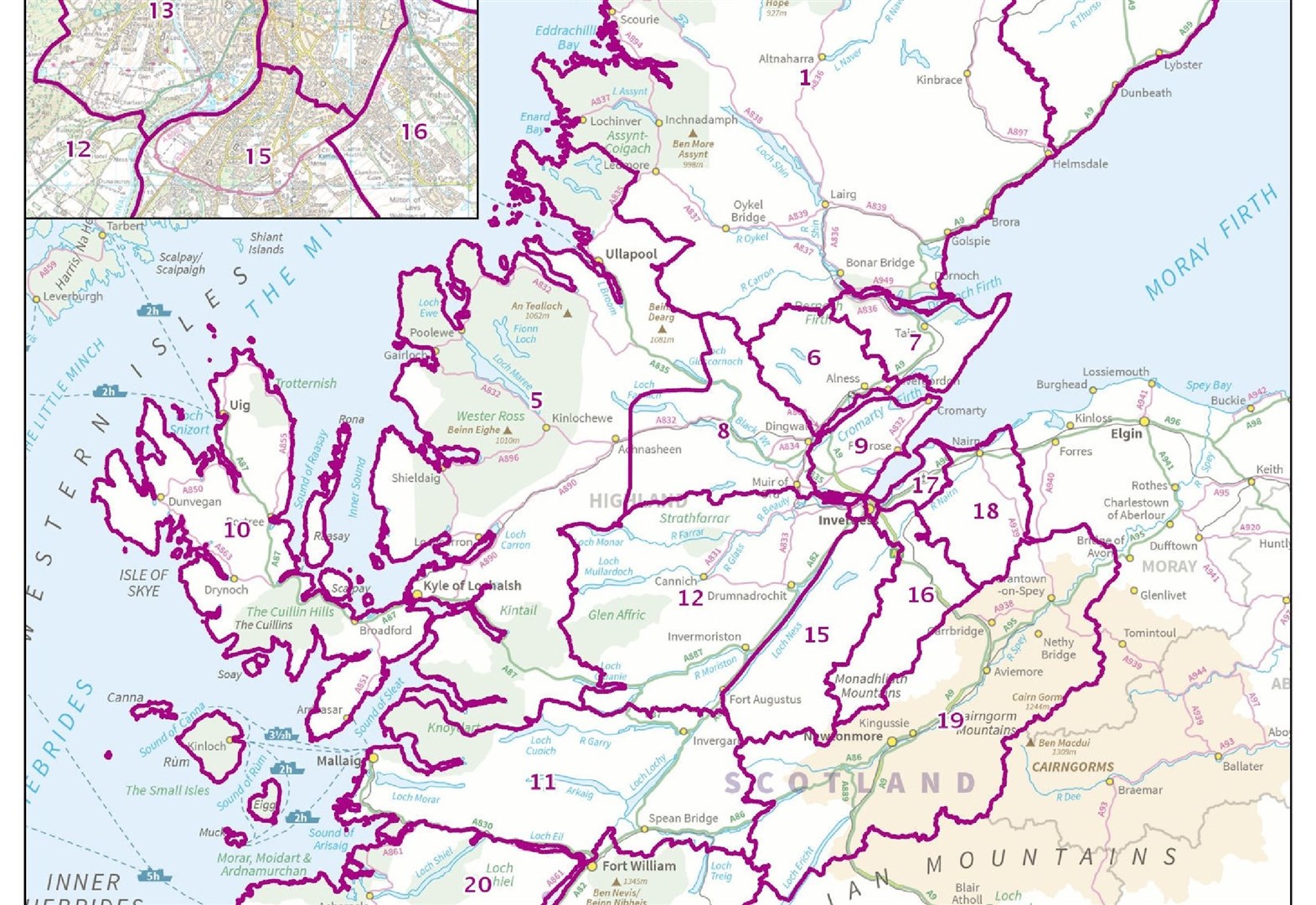 Highland Council breathes a sigh of relief as neighborhood reshuffle plans are unanimously rejected
A Scottish Parliament committee unanimously rejected plans to redesign Highland Council quarters after a torrent of complaints from councilors and the public.
Highland Council Chief Councilor Margaret Davidson "warmly welcomed" today's decision recommending that Boundaries Scotland's proposals be dropped.
The Local Government, Housing and Planning Committee is convened by MSP Ariane Burgess of Highlands and Islands Greens.
Speaking there today, Deputy Prime Minister John Swinney recommended approval of the proposals. Arguing that they were "pragmatic" and that the commission correctly identified the balance between locality and parity of representation.
But Mr Swinney has turned a deaf ear even to complaints from all political walks of life, including members of his own party who have called the proposals unacceptable.
Locally, the neighborhood redesign has been viewed as devastating to local democracy by people from all political backgrounds, including allegations that if passed it would "rob the Highlanders of the vote".
Caithness would have been split into three quarters losing one councilor while Sutherland would have seen its representation reduced by becoming one ward and losing two members.
The carving continued by dividing the Great Glen in half and uniting Inverness into four super neighborhoods while leaving underrepresented and overcrowded areas like Culloden and Ardersier without additional members.
The proposal had no impact on Badenoch and Strathspey.
Councilor Davidson said: "I would like to thank the PSM for taking our real concerns into account and unanimously rejecting these proposals.
"Council has strongly opposed these proposals from the start and has been very clear that these neighborhood changes did not take into account the unique circumstances of Highland and would have resulted in a significant democratic deficit for many of our communities. .
"We look forward to working constructively with Boundaries Scotland on a new review after the local elections next May which takes into account issues of population scarcity, rurality of our geography as well as parity."
Highlands and Islands MP Emma Roddick, who will remain a Highlands councilor until local government elections next year, called the plans "unfit".
"I wrote to John Swinney shortly after my election to make him understand that the proposed limits are inappropriate, especially in terms of serving rural areas," she said.
"Many of us in the Highlands have raised a number of issues including neighborhoods spanning rural and urban areas, the division of communities like Hilton in Inverness and the under-representation of many communities.
"The committee's unanimous recommendation to reject the Highland proposals shows how inadequate they are for their purpose. "
---
Do you want to respond to this article? If so, click here submit your thoughts and they can be published in print.
---