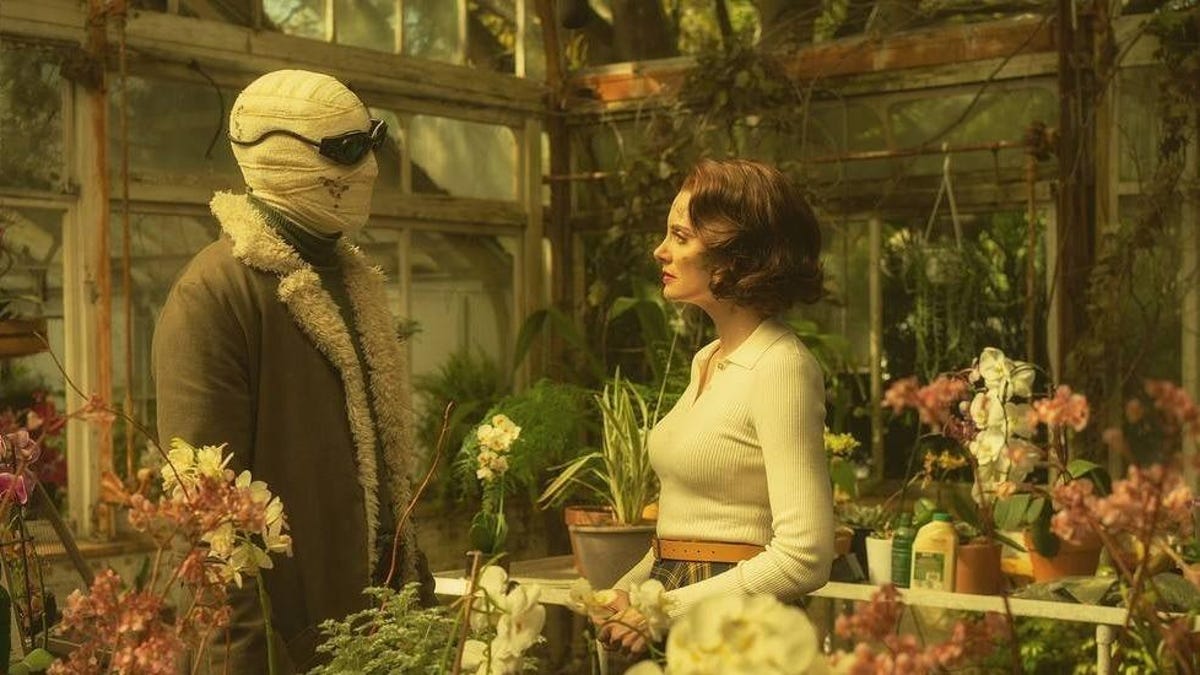 Doom Patrol returns for a fourth season of superhero weirdness
DC Releases News And Trailers Left And Right Today, as part of its now-annual effort to kill journalists online via its DC FanDome event weapon. Among these big revelations: the fact that HBO Max's Fate Patrol has been renewed for a fourth season of superheroic weirdness.
Fate Patrol is currently in its third season on the streaming service (after being transplanted there from the wreckage of the DC Universe), with a finale targeting November 11. The series stars Matt Bomer, Diane Guerrero, April Bowlby, Jovian Wade and, of course, Brendan Fraser, who continues to be one of the greatest dysfunctional robots, but in a fun way.
In addition to the renewal news, Fate Patrol also got a new trailer today, showing footage from the rest of season three, reminding us all that this is the kind of series where, instead of an "Brotherhood of Evil," the Heroes can come together in "The Sisterhood of Dada. There's also time travel, which always makes things simpler.
We've been pretty positive about Fate Patrol over the years, with our own Alex McLevy writing that this last season rediscovered, after a second season dive, the early sense of the spectacle of "dark humor, serialized madness and a surprising heart.
Reviewing the first half of this season, Alex wrote,
The show's knack for maintaining stand-alone adventures while pushing the bigger arcs forward and throughout the season remains one of its best qualities, and without spoiling any of the gonzo twists of these episodic storylines, the titles (" Vacay Patrol, "" Dead Patrol, "" Undead Patrol ") cheerfully offer hints on the nose as to the general direction of each story. And since no one is stuck ruminating endlessly in season two, they all react with it. the gross bewilderment that made the show so entertaining in the first place. Each new trip is an opportunity for a new fusion of over-the-top spectacle and heart-wrenching humor, liberally dosed with humanism. Norman Lear-meets-John-Waters excellence of the first season "Danny Patrol" or "Jane Patrol"", But he's finally getting closer again. And the series remembers that fun comes first: This could be best demonstrated when the team runs away from a villain, only for the antagonist to back down, open their mouths, and unleash a torrent of horrific green goo upon them. There is a pause while they wait for the liquid to do its worst, then Rita happily exclaims, "It's just vomit!" Everyone applauds.
G / O Media may earn a commission