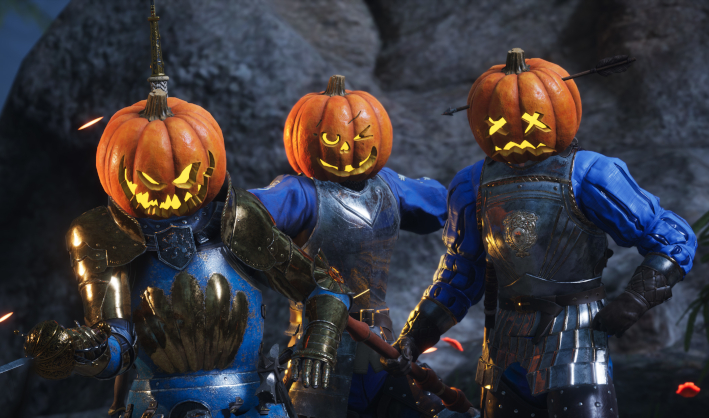 Chivalry II Launches $100,000 Rumble Twitch Rivals Road Contest
Today marks the start of the Chivalry II Road Rumble Twitch Rivals tournament and a chance for fans to cheer on their favorite Twitch streamers as they compete for a share of $100,000. The tournament consists of several modes, including Drunken Brawl, Solo Free-for-all, and Team Objectives. The event is ongoing as of now, with the EU region competing first. Then, at 2:00 p.m. PT, the NA portion of the tournament will take place. Event details can be found on the Twitch Rivals site.
Along with the tournament, Chivalry II is also kicking off its second Halloween event today. This will last until November 1, during which time the battlefield will take on a more haunted look with special decorations and props. Players will also be able to get some cool Halloween-themed items, like pumpkin helmets and ammo, and transportable coffins. Coffins can apparently be used as weapons thrown at enemies, so have fun with that.
Quint Lyn Bowers, news editor
QuintLyn is a lifelong lover of all things video game and will happily talk about it to anyone who listens. She started writing about games for various hobby sites just over a decade ago and has taken on various roles in the gaming community.