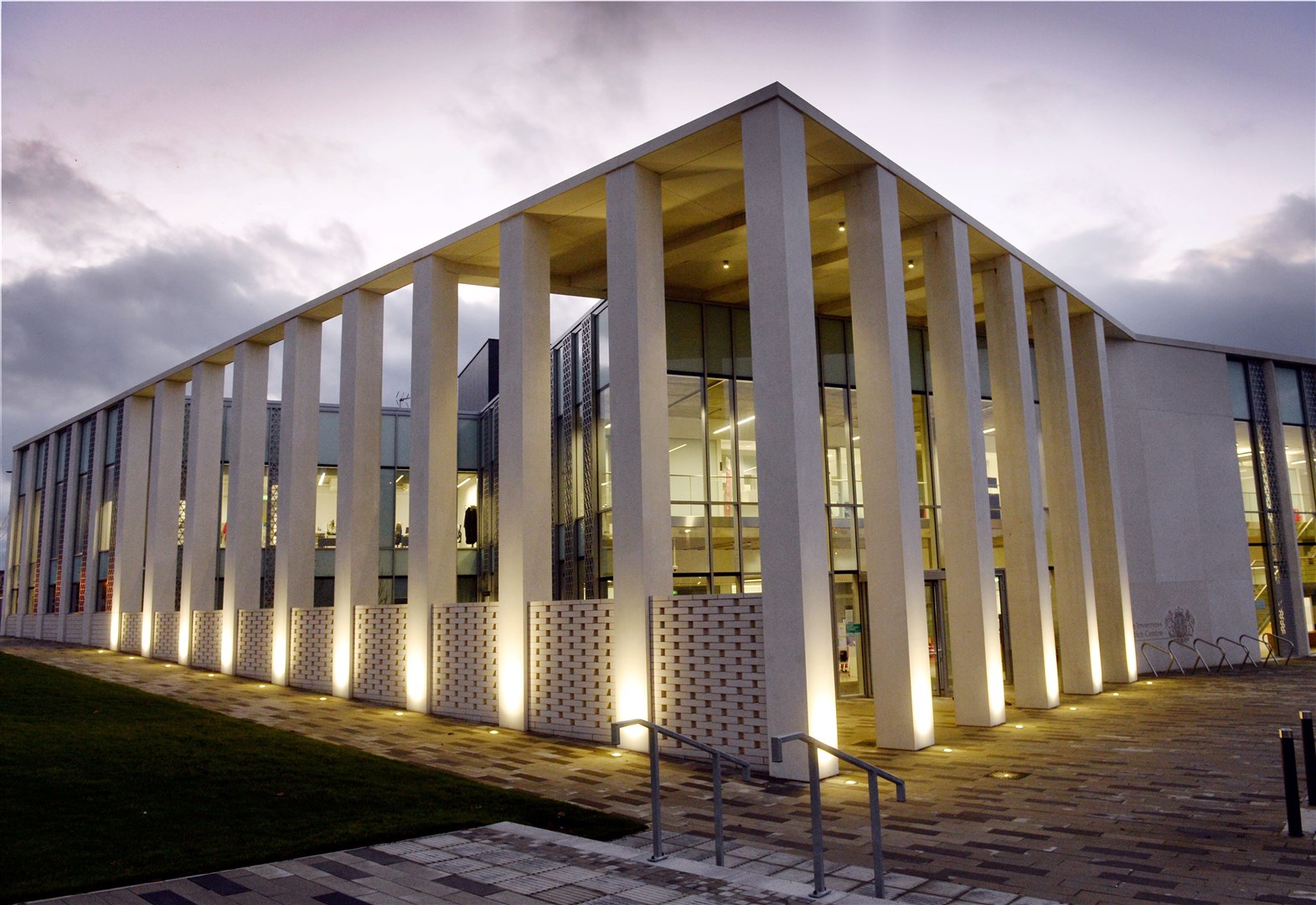 A man from Dingwall spat a burger in the face of a policeman during his arrest at Inverness Sheriff Court
A police officer had a burger spit in her face as she arrested a man for causing unrest outside her parents' home.
Officers were called to Brown Square on August 2 to deal with Shaun MacLeod, 28, who lived there.
Inverness Sheriff Court has learned that they are facing a torrent of abuse from MacLeod, heavily affected by alcohol or other substances.
Tax MP Martina Eastwood said he was repeatedly warned of his behavior but continued with the assault and had to be handcuffed.
"He then spat over his shoulder at the constable," Ms. Eastwood added.
The prosecutor added that as he was taken to Burnett Road police station in Inverness, MacLeod shouted at the police: "God created Adam and Eve, not Adam and Steve" and other offensive and obscene homophobic remarks .
MacLeod admitted to threatening behavior and assault charges.
His defense attorney, Clare Russell, has asked Sheriff Eilidh Macdonald to give his client a full third off his sentence to accommodate early plea, although the case has been ongoing for some time. .
She explained that an offer to plead guilty was made "at a very early stage", but after initial responses from CFO Alison Young, Ms Russell told Sheriff Macdonald her office had not received a response. final to confirm whether or not the plea was acceptable.
The lawyer added: "He apologizes extremely and admits that his behavior was unacceptable. He is fighting alcohol and drug abuse and has little recollection of the events.
"Not that it made a big difference, but he had eaten a burger at the time of his arrest and spat it out at the officer."
Imprisoning MacLeod for 10 months, the sheriff agreed to reduce him to 15 months after hearing Ms Russell.
She also told MacLeod, who appeared by video link, that upon his release, which would be forthcoming, she hoped he would continue with the help the mental health team in prison had given to deal with his problems. .
---
Consult our fact sheet on court reporting here
---